Build at-bat confidence at home
Give them an edge with unlimited game-speed pitches in a simulated VR experience. At home, any season, any time. Works on the Meta Quest 2, Quest 3, and Quest Pro headsets.
LIMITED TIME OFFER •
UP to 50% OFF
SAVE ON YEARLY PLANS + FREE short BAT
SAVE ON YEARLY PLANS
+ FREE SHORT BAT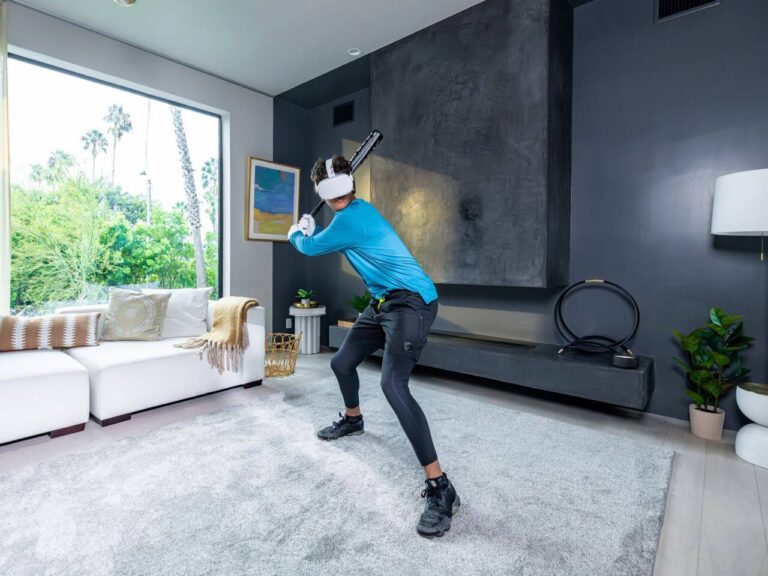 GAME-SPEED TRAINING. UNLIMITED PITCHES.
The only way to truly get better is reps at game speed. With WIN Reality, players of all levels can improve year-round against hundreds of pitchers. Get AI-powered swing analysis and available pro coaching to gain confidence at the plate.
TRUSTED BY PROS.
DESIGNED FOR ALL.
Paul Goldschmidt,
2022 MVP &
WIN customer
You need to find a way to practice the strike zone.
Before WIN Reality, you had to do it in a cage."
Paul Goldschmidt's average stats after making WIN Reality a part of his training
Trusted by 100,000+ pro & amateur players
I put the goggles on and it was the craziest thing I've ever seen. I stood in the batter's box and watched them pitch to me.
I have yet to encounter a product that even vaguely produces the results the WIN Reality system has delivered. We are seeing immediate results.
WIN Reality has given my daughter's softball program a huge edge. Everyone is seeing over a hundred pitches per day, it's been incredible.
Love this product. I've seen over 1,700 pitches in a week. It's so important to see velocity and pitches.
As soon as I put the headset on I knew this was my ticket. I started to see the ball better and making good contact. Without WIN I wouldn't be where I am today.
You're giving my son new skills and a fun experience, while saving me time and money relative to in-person lessons. You guys are really onto something here!
WIN played a crucial role in maintaining my confidence during my one-month injury. I seamlessly continued to practice live at-bats. When I returned, I quickly got back to my groove.
It feels very realistic. It recreates the hardest part of the game to recreate: pitching. Where it is today is an excellent product.
Every hitter should be a WIN Reality member. You will never know how good you can be until you make WIN Reality a part of your DNA.
This is a part of training we've dreamed about providing for our team and WIN has made it happen! This is going to be a staple in the daily development of our hitters.
This program is absolutely why Braedon hit .448, only struck out 8 times in 102 plate appearances, and moved up from #7 to the #2 spot in the lineup.
This is like a cheat code. Everyone should be using WIN.
VIRTUAL REALITY TRAINING​
Excel on the real field with our training system designed by former major leaguers. WIN uses the Meta Quest 2 and Quest 3 headsets for the most realistic VR batting experience possible.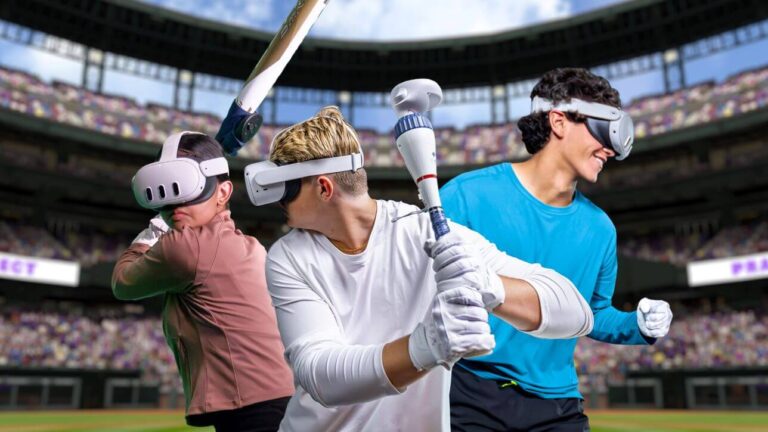 Choose from 3 equipment options: take full swings indoors with the Short Bat, use your own bat in VR with the Bat Attachment, or use the controllers that come with your headset.
(Short Bat or Bat Attachment come free with Yearly membership)
PRACTICE AGAINST HUNDREDS OF PITCHERS
Face off against a bullpen of 600+ game-speed pitchers of different age, handedness, and velocity. No batting cage can match this experience.
See a complete analysis of every swing that highlights areas for improvement, such as swing decision or timing. Track your progress over time for continual development. Enjoy structured workouts designed by professional hitting coaches or create your own drills.
Train solo in virtual reality or use our mobile app for interactive practice. Select the pitches in the mobile app to throw to the connected hitter in VR. Work on specific pitches, train against pitch sequences, or pitch against a friend.
Live multiplayer training
Compete and train with players at your level in our live multiplayer competitions hosted by our professional hitting coaches.
TEST YOUR SKILLS WITH GAME SIMULATIONS
Go beyond training by playing a real game of baseball or softball in our Exhibition Mode. Hit, get on base, and score runs against a full team in this immersive VR experience.
Unlimited game-speed reps
~$50/hour
Designated locations only
Specific times
Limited variability
starting at $19/month
Train anywhere – even at home

Year-round training on your schedule

Game-speed pitching

Various pitch types

Advanced swing analysis

Unique drills & games available only in VR

Adapts to all skill levels from novice to pro
What you need to get started
Choose from our Standard or Pro plans that give you unlimited access to game-speed pitches, swing analysis, and tailored training. It's the cost-effective, proven way to achieve your batting potential.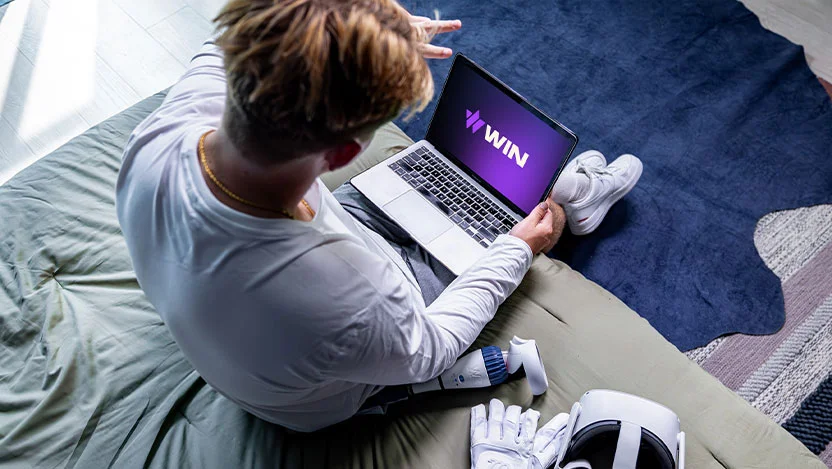 Meta quest virtual reality headset
WIN Reality uses the Meta Quest 2 or Quest 3 headsets to create the most realistic batting experience possible.
Meta Quest 2 at $50 off through Dec 31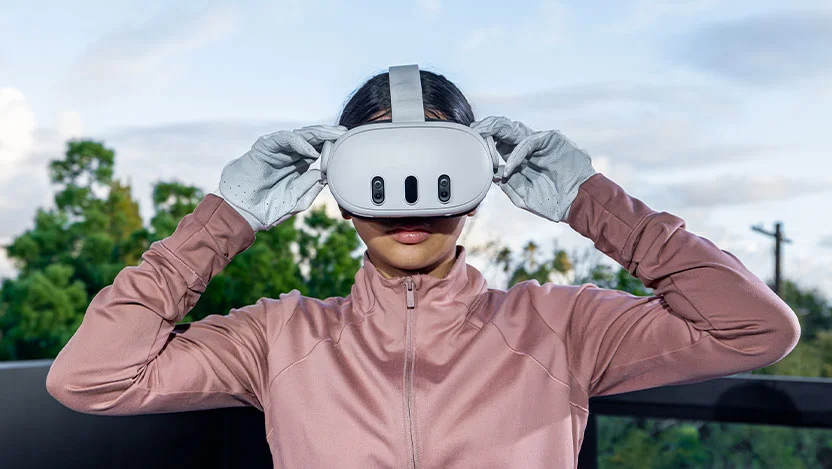 Short BAT or Bat attachment (Optional)
For the optimal experience, use our Short Bat that holds a controller or our Bat Attachment to place on the bat of your choice. (Choose one FREE with Yearly plan)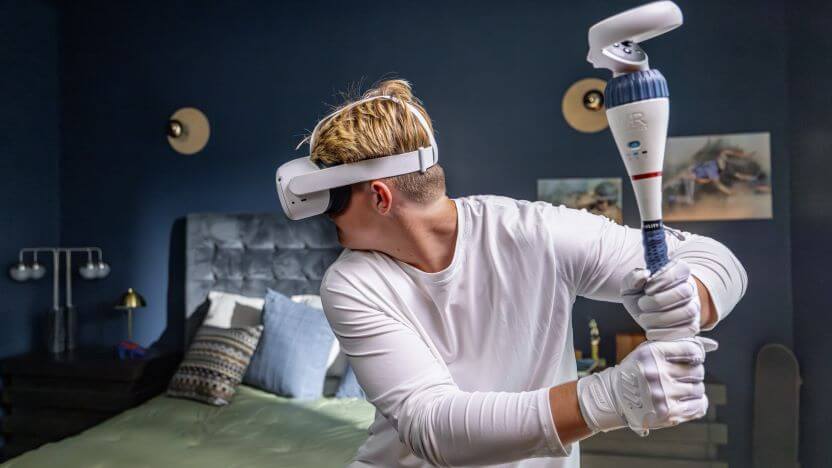 We live and breathe baseball. WIN founders Dan and Chris have devoted their entire lives and careers to playing, studying, and immersing themselves in the game.
DAN O'DOWD
Founder & Chairman
15 years as the GM and Chief Baseball Officer of the Colorado Rockies, 2 GM of the Year awards, 35 years as a front office executive, and 4-time Emmy winning MLB Network Analyst
CHRIS O'DOWD
Founder & CEO
Played professionally for the Chicago White Sox, Atlanta Braves, Colorado Rockies, and San Diego Padres